Error, no Ad ID set! Check your syntax!
Category - Ceilings

Gengenbach, Germany
Jahraus & Schröter Bau IQ GmbH is a manufacturer organization from Germany that is active in the fields fences and gates, doors - houses, ceilings, windows, . Buyers from a number of regions truly appreciate the provided services and products. Benefit from the wide selection. At this site you will locate all the contact detail including phone number or web address.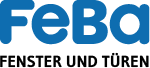 Burbach, Germany
FeBa-Fensterbau GmbH is a manufacturer business from Germany that supplies goods and solutions in the points sun protection, doors - houses, fences and gates, shutters, sound insulation materials, ceilings, architects, windows, . People from many different countries love the delivered services and items. Get advantage from the huge assortment. At our page you will locate all the contact detail like telephone number or web page.

Bergisch Gladbach, Germany
Wilhelm Reitz GmbH is a manufacturer vendor from Germany which is active in the areas consulting - construction and civil engineering, ceilings, . Purchasers from various regions value the supplied solutions and wares. Profit from the huge variety. At our site you will discover all the contact detail that include telephone number or internet-site.